TV-project Philosophers (2010 – 2013)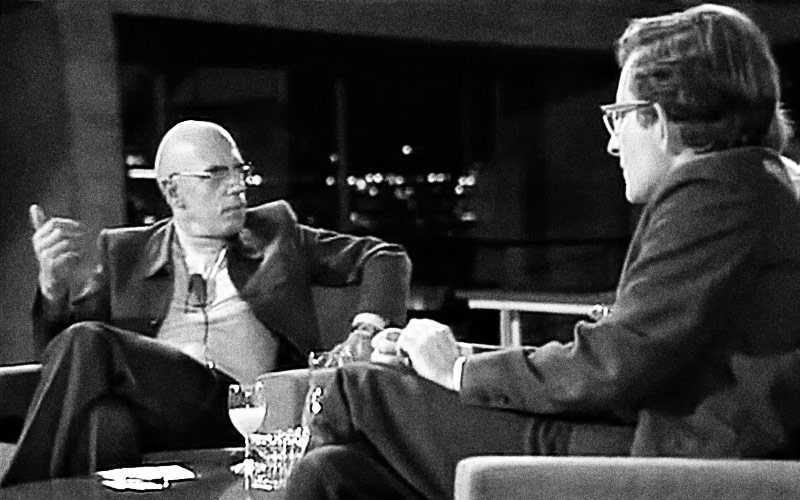 The publication Philosophers in Debate comprises the entire text of the TV-project Philosophers. The debaters are Noam Chomsky and Michel Foucault, Alfred Ayer and Arne Naess, Leszek Kolakowski and Henri Lefèbvre, Karl Popper and John Eccles, with Fons Elders as moderator and commentator.
Philosophers in Debate seduces readers and spectators alike to reflect on their natural beliefs; to wonder about the essence of human nature, and to realize that dialogues are not only the fruit of values such as freedom of speech but of mutual respect, equality, and above all that no human being knows it all.
TV-project Islam Unknown (2008 – 2013)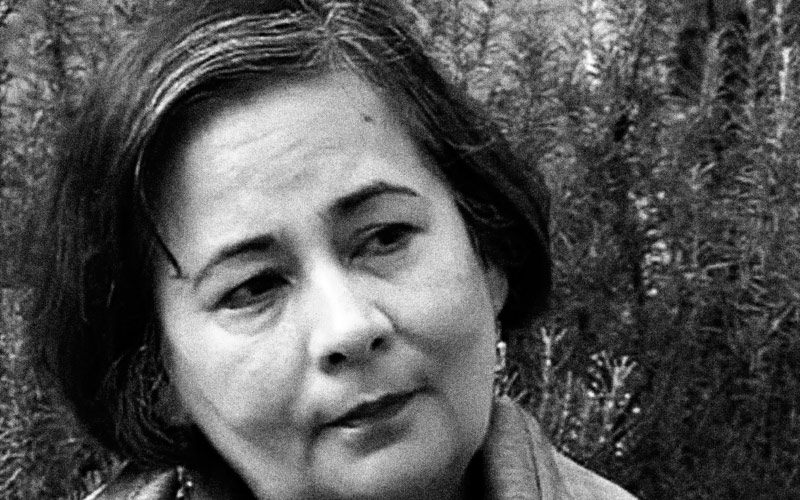 Asma Barlas writes in a letter dated April 19, 2010 to Fons Elders, : "You've done so much careful work with these interviews and we all owe you a huge intellectual debt as do the people who will eventually hear/ read the interviews. I say 'debt' because the kind of work you've devoted yourself to doing is so very essential for working through the high levels of ignorance, intolerance, or indifference that mark so much of the debate on Mulims in Europe. To complicate and humanize people's understanding of who Muslims are or what we think about our religion and other issues is really a gift at such a time."
Integration in Action (2006 – 2007)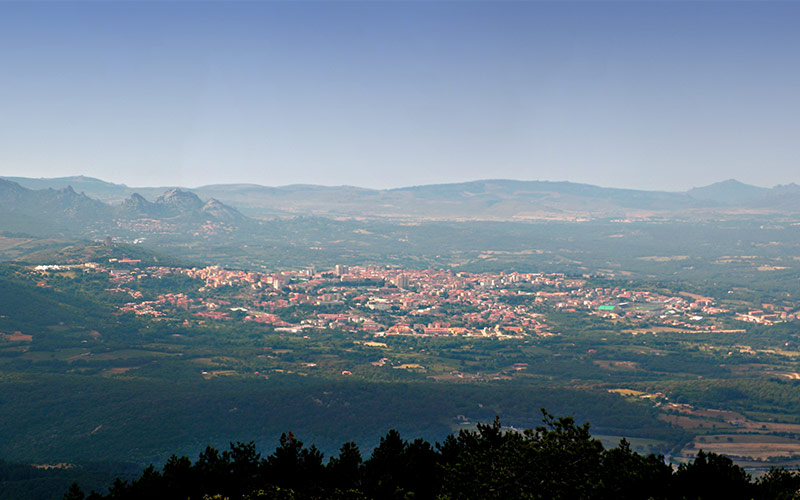 Western society has changed rapidly since 9/11. World views are colliding in a violent way. We are facing rapid economic changes. Ecological systems are breaking down. Feelings of insecurity are rising.
Since 2001, Fons Elders is working on the realization of an International Centre in Sardinia as a source of inspiration for three generations to get acquainted with various world views.
In these centres, designed2meet, people can gain insight in the differences of insight. Visitors can develop the freedom of mind to deal with contradictory ideas in a constructive manner. "We have to join forces if we are to face the challenges of our time." Designs have been presented by the renowned architect Michele Saee (Los Angeles, Paris and Beijing). The municipality of Tempio Pausania is supporting the building plans. Investors and Chairholders (sponsors) are invited to participate.
Overcoming Duality (2001 – 2005)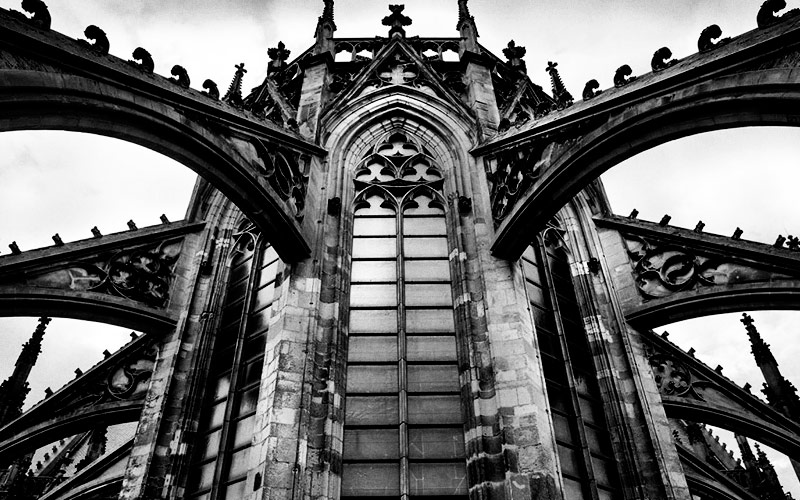 The valedictory lecture The Sublime and the Beautiful – on ontology and creative imagination (VUBUniversityPress Brussels) held in the Domkerk in Utrecht showed how different aspects of human experience have become inseparable in Elders' philosophy. Beauty, rational thought, other forms of knowledge, practice and life style, are not considered domains that exist in mutual isolation. On the contrary, Elders strives toward an integration of the various layers of human consciousness. Without denying the great influence of dualism in how we deal with the world, Elders wants to show how 'both poles of any dualism become even more special if they enter into some sort of marriage'.
After having lived and functioned in an institutionalized setting for a number of years, a new sense of freedom has installed itself. A freedom of mind to look at society in a way that is both detached and ripened by a life worth of experience; a freedom of pressure so that it becomes possible to organize work in harmony with the natural pulsation of the day; a freedom of rules and limitations that allows Fons Elders to work in a more focused and concentrated way than ever before.
Humanism (1989 – 2001)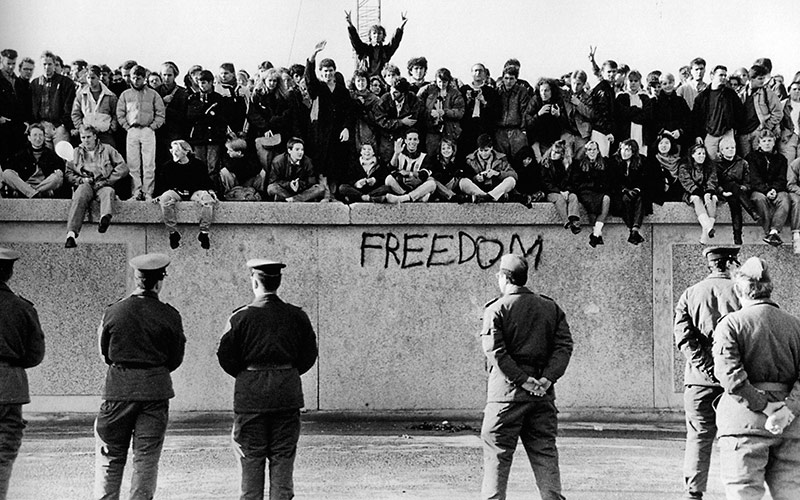 The downfall of the Berlin Wall marked the beginning of a new era. Many intellectuals were deeply struck by the ending of the Cold War. Elders founded the Forum 2001 Foundation and started to organize symposiums, in order to bring about a dialogue between thinkers from different origins.
About this time he was appointed professor in the Theory of World Views at the University for Humanist Studies in Utrecht. Elders managed to take a clear position in the heated debate on the role and the essence of humanism. He formulated his idea in the phrase: A humanist is a human being like any other human being, but you can recognize him or her by their willingness for dialogue.
He conducted studies into different world views and became more and more inspired by world views, other than the rational, patriarchal thinking system that shaped so much of today's Western reality. The development can be traced in Humanism toward the third Millennium, a series of publications published by Forum 2001 Foundation in cooperation with the VUBUniversity Press Brussels.
Considering it to be rationally untenable to leave a great part of human experience as not apt for philosophical reflection, he worked on a redefinition of knowledge, in which several kinds of knowledge were integrated. In a way, he came back to the initial ontological and epistemological question of Who conceives what? but the answer he formulated was enriched by years of thought and experience.
Philosophy and Practice (1974 – 1989)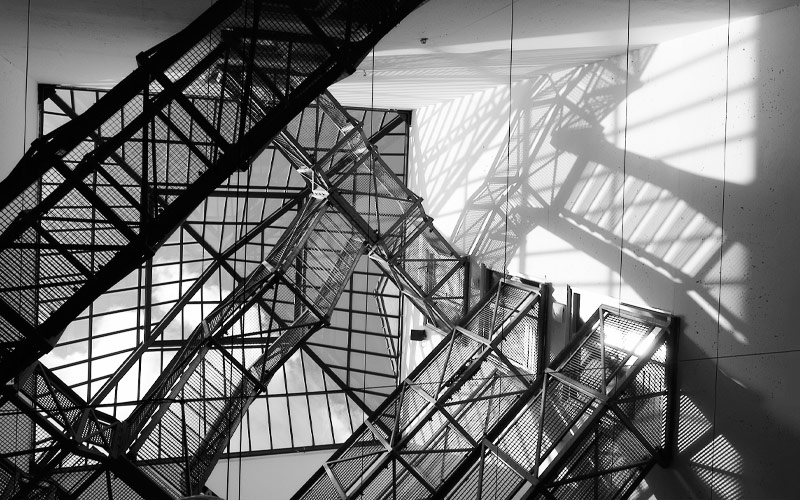 During the second period, the thinking, teaching and writing continued. Yet this period is especially marked by a number of projects. In these, philosophy and art merge, as happens for instance in the experimental landscape project "Zeevang" (1974-1976), which Elders initiated and produced. The book Air, Water, Fire, Earth (1977) gives an impression of the way, Elders together with a a group of artists, dealt with fundamental issues such as the relationship between man, the cosmos and architectural forms and spaces. Or, to put it differently, the relationship between the invisible world of ideas and values and the visible world of landscapes and buildings, in which certain values and ideas find their expression.
On one of the travels Elders made in the company of his family – they were staying in Africa with the Dogon tribe – the House of The Four Winds project was born. Elders' ideas on the relationship between man and architecture had ripened and were ready to be put into practice. From 1979-1990 Elders worked as initiator, programmer and project coordinator on the realisation of this experimental housing project. After years of struggling, a beautiful building containing 90 appartments, 4 halls and studios, arose in the centre of Amsterdam. In cooperation with the Florentine architect Gian Piero Frassinelli, the philosopher carved his ideas into stone.
Who Conceives What? (1968 – 1974)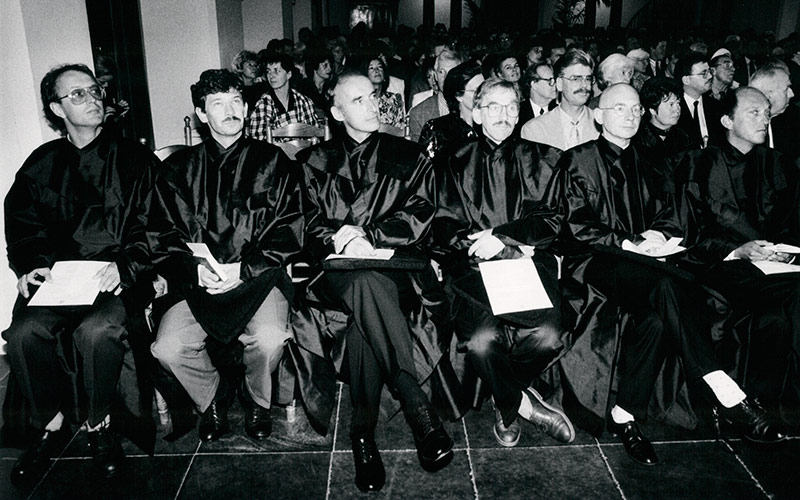 In this period of his life, Fons Elders was philosophically concerned with the ontological question and the epistemological question. He dealt with these questions in his writing, thinking and teaching. Several important works appeared during this period.
The first one, Filosofie als Science Fiction (Philosophy as Science Fiction), contained interviews with the most influential Dutch philosophers of the time. The International Philosophers Project (1971) led to the publication of Reflexive Water, the basic concerns of mankind, containing debates with leading philosophers, Sir Alfred Ayer and Arne Naess, Sir John Eccles and Sir Karl Popper, Noam Chomsky and Michel Foucault, Leszek Kolakowski and Henri Lefèbvre. His course in systematic philosophy, which was broadcasted on Dutch Educational Television, was followed by the publication of Analyze, Decondition. This work can be seen as a turning point in the developement of Elders' thinking. From this point onward his philosophy becomes more and more influenced by experiences and insights from outside the domain of academic philosophy.